JA Community Coders™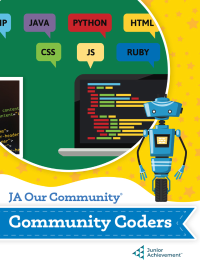 Implementation:
Classroom Based
After School
Virtual
Pillars of Student Success
Work Readiness
High Work Readiness
Financial Literacy
Minimal Financial Literacy
Entrepreneurship
Minimal Entrepreneurship
JA Community Coders
is a single session that enables early elementary school students to see the importance of digital skills and jobs in the community. This STEM-focused session also allows students to explore and apply the basics of computer programming by participating in a hands-on coding activity. This session was developed as part of the redeveloped JA Our Community® Blended program scheduled to be released in February 2022.
HIGHLIGHTS
• Can be delivered as a stand-alone learning experience or as a supplement to JA Our Community®, JA Our Families®, or JA Our City®.
• Introduces STEM and digital skills through a hands-on coding activity.
• Easily adapts for different options based on the learning environment for implementation, student access to technology, and students' prior experience with technology.
JA Learning Experiences support national and state standards in reading, mathematics, social studies, and work and career readiness. See below for more information on alignment with national and state standards.
Sponsor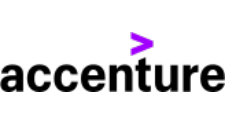 Junior Achievement USA gratefully acknowledges Accenture for its dedication to redesigning JA Our Community, JA Economics for Success and funding the creation of the new JA Community Coders and JA Tools for Success.
Alignment with State and National Standards
Request a Presenter to Teach Curriculum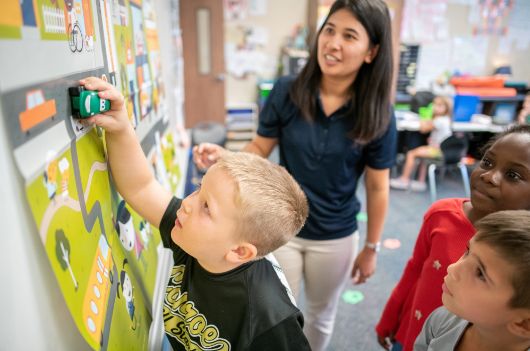 Junior Achievement lessons are delivered by volunteers from the community. These presenters are prepared by JA to facilitate engaging learning activities that focus on financial literacy, work and career readiness, and entrepreneurship. This results in an enriched learning experience that helps students make the connection between what they learn in school and the world outside the classroom.
Steps to Request a Presenter

1) Request Info
Once you've decided to have a JA volunteer in your classroom, fill out the form on this website. You will receive information on next steps.
2) Pick Schedule
You will be able to coordinate a schedule that works for your class either online or in conjunction with a JA representative.
3) Meet Presenter
Once a volunteer is identified for your class, JA will connect you with the presenter to discuss roles, expectations, and logistics.
4) Empower Students with Standards-Based Education
After all details are in place, the JA volunteer will deliver lessons to your students either virtually or in-person.